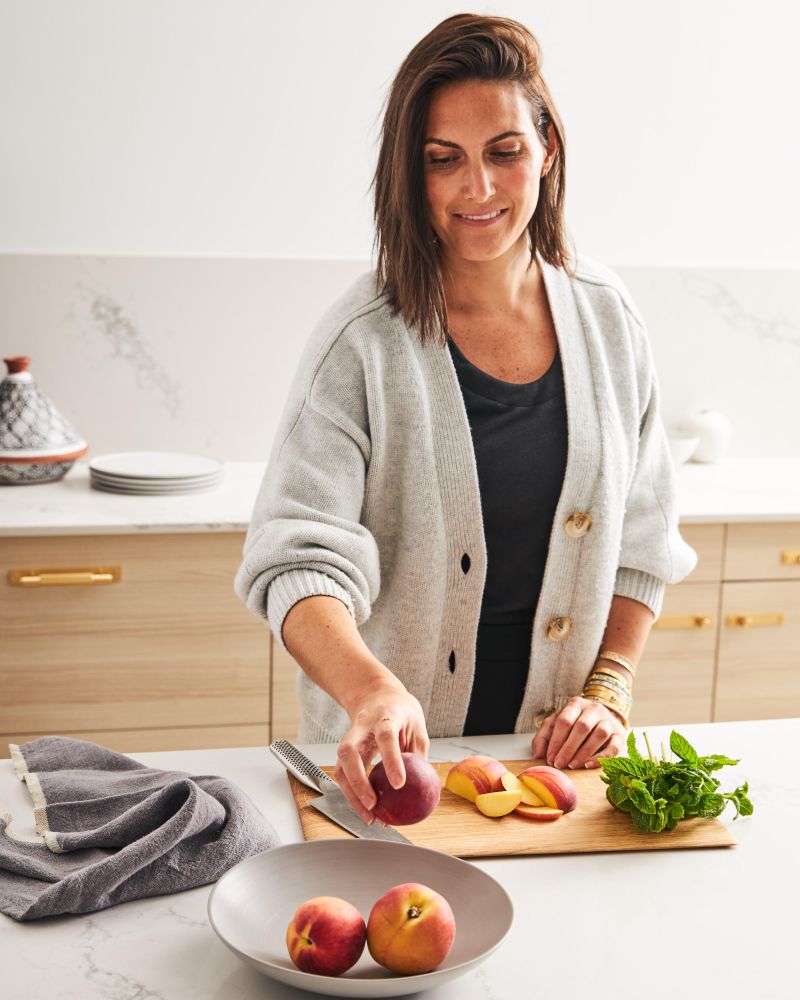 Kim Kushner
Kim Kushner is a teacher and the author of three best-selling cookbooks, 'I ♥ Kosher', 'The New Kosher' and 'The Modern Menu'.
Raised in Montreal, Canada, Kim learned to cook at an early age from her Moroccan-born mother and spent summers with family in Israel. Kim's cooking style reflects her busy multi-tasking life. Her recipes are flavor-packed and made with straightforward techniques that bring ease, time-savings, and creativity to the kitchen. She's become well known in New York City and abroad for her healthy and hearty dishes made from locally grown produce — not necessarily the first thing that comes to mind when thinking of kosher cuisine.
Kim's newest cookbook, 'The Modern Table' will be released in the spring of 2022.