"Look at how a single candle can both defy and define darkness."
- Anne Frank
WOMEN'S WELLNESS FROM TEENAGE YEARS THROUGH MENOPAUSE
w/ DR. REBECCA BRIGHTMAN M.D.
Obstetrics & Gynocology
Frequent TV Personality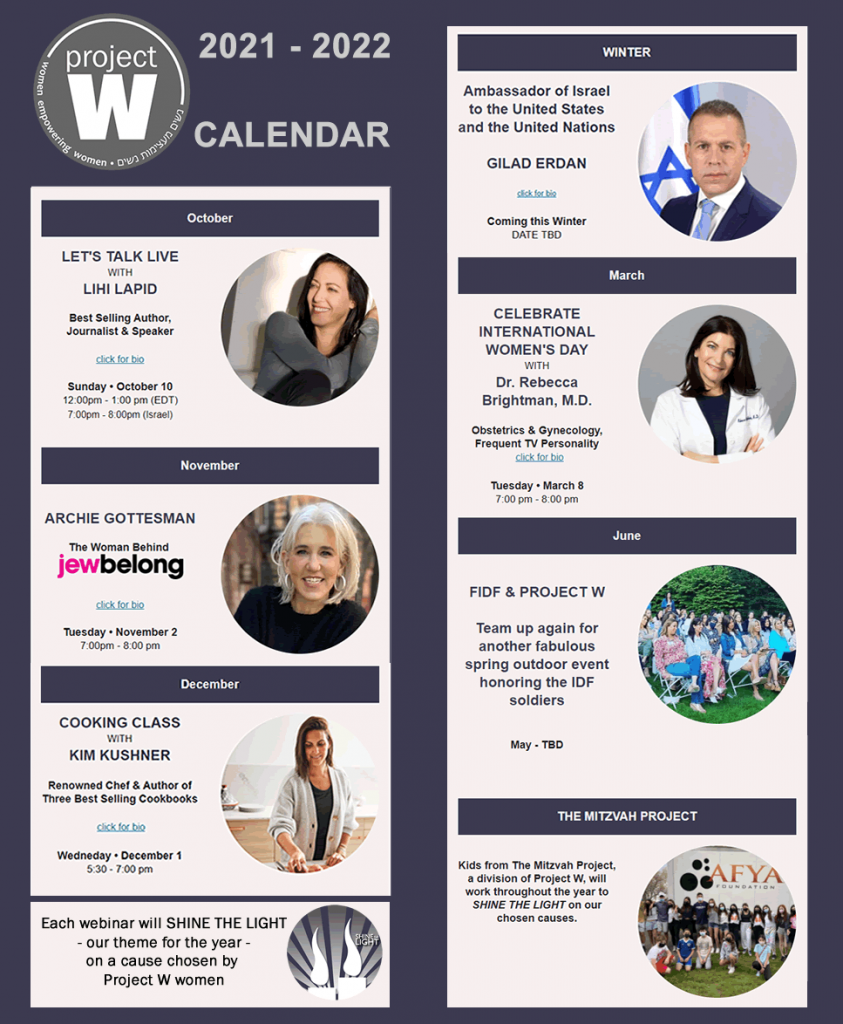 Project W
2021-2022
Event Calendar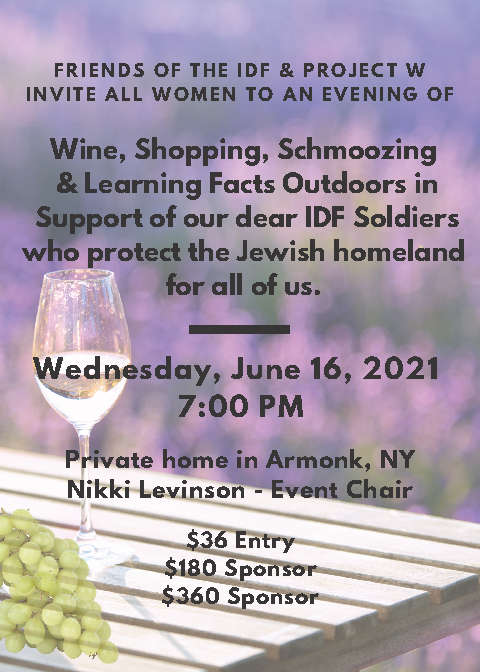 Join us in person
on
Wednesday, June16th
7:00pm
Special announcement from Project W:
We are launching a new campaign, called SHINE THE LIGHT. How does it work? Simple! Bring Shabbat candles to a friend and together commit to shining light on the world with a small mitzvah.
Project W just released our 2021-2022 calendar (stay tuned!). Each Project W webinar will be paired with another cause that is in dire need during these difficult COVID days. Let's stay connected as we SHINE THE LIGHT.
While we aren't bringing women to Israel (yet) and we aren't having in-person events (yet), let's keep our mission going as strong Jewish women. Light up someone's home with Shabbat candles and then as a team, go light up the world together.
Stay tuned for our webinar calendar. If you have any questions about how to bring Shabbat to a friend, please email us at info@projectwny.org
Stay healthy and shine the light!
---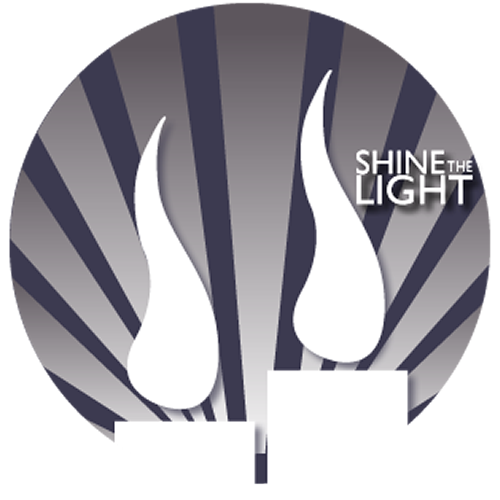 ---
Project W motivates us to be the best that we can be with exciting and inspiring dialogue as we strengthen our Jewish identity through a deeper connection with Israel.